| | | |
| --- | --- | --- |
| | We operate in international logistics services, freight forwarding services, shipping, transportation which is our business... yet, customers are our engine. | |
The only time you'll feel peace of mind... when your goods will be on a flight without you... is, when they are with us.



With us... whenever goods undertake a cruise of their own, they have always reached their destination.




We are a leaner organization who can handle gigantic cargo better than mammoth organizations.




Apart from Internet, we give all other networks a run for their money.



Profile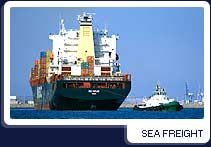 Shine Express Inc
., is a global logistics service provider, Shine Express, is in business of international freight forwarding, International logistics since 1996.
We can customise our systems to every clients, individuals and to their specific needs, giving each one a personalised services, Having trained professionals with over 25 years of experience of the industry work have access to have very competitive rates can offer flexibility of services that our larger competitors can not provide. We can customize our system to every clients individual and specific needs giving each one a personalized service. Our services includes Air and Ocean Freight Forwarding, Ocean Freight Consolidation services, Air Freight Consolidation services, Vendor Consolidation, Customs Clearance, Marine Insurance, Distribution and other value added global logistics services.
Message From Management
Our mission is to offer you the greatest possible assistance in importing and exporting that save you both valuable time and money. " What is the status of my shipment? " is the question that is constantly asked by importers and exporters. For that reason, we have reinvested in our company to give our representatives access to the technology which enables them to track and clear your shipments as quickly as possible while in transit. There is nothing that we cannot do as an international service company.
---
Shine Express accept payments through all major international credit cards